Ms Wardle warmly welcomes you to Year 4
Only one term left! Where has the time gone?!
The first week back has seen year 4 working hard on a Beat the Flood challenge for science week. They had been given the task of designing a flood resistant home for a community on a fictional island. They worked in groups to create a design, picking materials they thought would work best. Each group tested the materials for strength and water absorbency, and created a model to test in our flood waters. Some designs needed tweaking to make them stronger or taller to avoid potentially crumbling in the waters. Year four then used their maths skills to price up the cost of their designs before considering the effects of their chosen materials on their community, and on the environment. We've enjoyed in depth conversations about how flooding is linked to the Sustainable Development Goals and the children have shown  outstanding knowledge.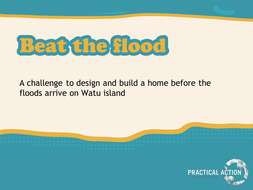 Pictures to follow!
Year 4 are also taking part in 30 days wild this month. We are currently five days in and absolutely loving re-connecting with nature! So far, we've: explored the field barefoot, been on cloud watch, searched for insects and watch them move, made daisy chains and collected a treasure trove of natural goodies in a rainbow of colours. We can't wait for more!
Pictures to follow.
Parents- you are more than welcome to come and have a look at our classroom displays- we are more than happy to discuss what we have been up to!
On top of all that, we are tremendously excited for our first trip of the year- Kelham Island Museum! This will start off our Sheffield: Steel city geography topic, where we will explore the history of the steel industry in Sheffield.
Our class book this half term is Meet me by the Steelmen by Theresa Tomlinson. The book is set in Sheffield and centred around the bronze statues of the steelmen at Meadowhall. It even uses some Sheffield dialect and touches on the work undertaken in the steel works. I hope year 4 enjoy it as much as I do!
Links to homework challenges this half term can be found here. There is an expectation that the children will access Doodlemaths and Readtheory at least three times a week and SPaG.com at least once a week. Children are welcome to come into school ten minutes early to use the ipads to complete this part of their homework if access at home is tricky. Please come and see me if you wish you arrange this and/ or need the log in details for any of these. For those challenges that require the children to 'complete a sheet', the sheet can be found on the window sill of the classroom.
On the 11th September, we introduced the school to the 17 Sustainable Development Goals of the 2030 Agenda for Sustainable Development- adopted by world leaders in 2015 in a UN summit.
You can find a link to the website here: http://http://www.un.org/sustainabledevelopment/development-agenda/
This half term, the SDG's will be woven into our geography topic work as always, and also our science topic of Animals and Their Habitats.
Doodle maths will continue as we have subscribed to the programme. I will set individuals/ groups certain tasks, but children should aim to be accessing it for the recommended 10 minutes per day. Children should have received a personal log in – it should be stuck inside homework books! Please let me know if there are any issues with the usernames/ passwords.
Please do not hesitate to come and see me if you have any queries or concerns about your child, or if there is any information you think I need to know.
I look forward to seeing you all soon!
Click here to view the Curriculum Overview Autumn 1 16 -17
Click here to view the Curriculum overview Spring 16-17