Ms Wardle warmly welcomes you to Year 4!
The most action packed term is upon us!
Year four have had an incredibly busy first week back as we prepared for the school remembrance service to mark the centenary of the end of the first world war. In particular, we've been remembering the children who bravely gave up their education so that industries like the cotton mills could still produce vital materials for aeroplane wings.
We have also created some fantastic blackout poetry using famous war poems such as: In Flanders Fields, Dulce et Decorum Est, and Anthem for a Doomed Youth. We highlighted words we were drawn to and painted out the rest. You can see our wonderful efforts displayed around school along with our poppy display on the front gate.
The rest of this half term but we will be studying: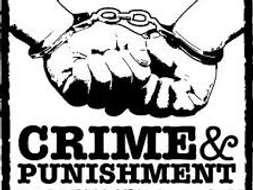 We will be comparing the different types of crime through the ages and looking how punishment has changed.
Our class book is:
In science we will be studying states of matter, where we look at solids, liquids and gasses and the water cycle.
Our PE days this half term are Monday and Friday afternoon. Please ensure PE kits are in school for these days.
Please remember to bring planners into school on a Monday to check homework and on a Wednesday to stick new spellings straight in. This saves pieces of paper getting lost.
On the 11th September 2018, we introduced the school to the 17 Sustainable Development Goals of the 2030 Agenda for Sustainable Development- adopted by world leaders in 2015 in a UN summit.
You can find a link to the website here: http://http://www.un.org/sustainabledevelopment/development-agenda/
This half term, the SDG's will be woven into our topic work as always.
Doodle maths will continue as we have subscribed to the programme. I will set individuals/ groups certain tasks, but children should aim to be accessing it for the recommended 10 minutes per day. Children should have received a personal log in – it should be stuck inside homework books! Please let me know if there are any issues with the usernames/ passwords.
Please do not hesitate to come and see me if you have any queries or concerns about your child, or if there is any information you think I need to know.
I look forward to seeing you all soon!
Click here to view the Curriculum Overview Autumn 1 16 -17
Click here to view the Curriculum overview Spring 16-17